Shirley Billigmeier: Raising Awareness About Mindful Eating
The 10 Most Disruptive Women Entrepreneurs to Watch in 2023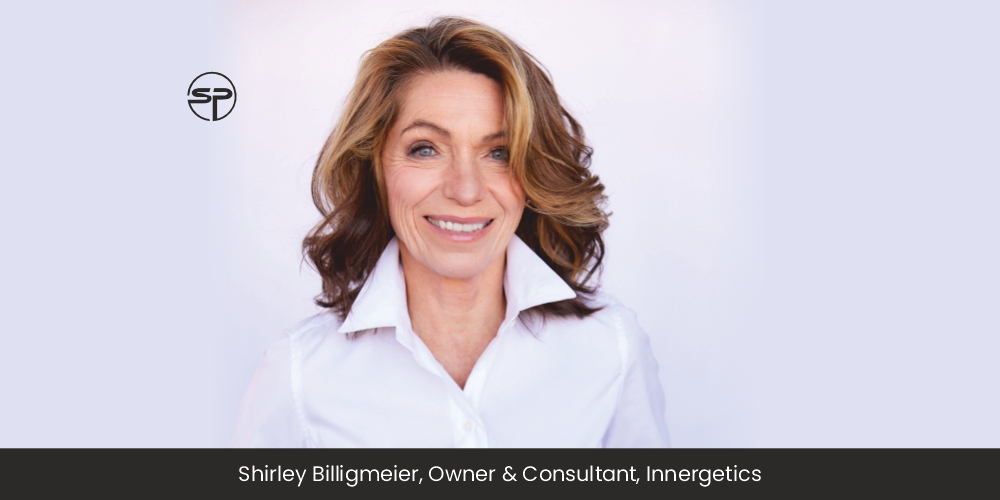 Years before the concept of mindful eating came to light, Shirley Billigmeier established Innergetics. Since the release of her book, Inner Eating by Thomas Nelson in 1991, she has had the privilege of assisting more than 10,000 clients in their weight loss journeys. Over the course of four years, Shirley has refined Innergetics, transforming it into a much more
comprehensive and holistic solution than solely practicing mindful eating. Innergetics is unique in its ability to provide tools that enable one to adopt a conscious and structured approach, empowering people to take greater control over their eating habits by determining when to begin and end their eating occasions.
Education and Professional Expertise
Shirley obtained both her bachelor's and master's degrees from the University of Minnesota and commenced her career as a teacher in 1971. However, after six years of teaching, she realized her true calling lay in addressing eating and weight-related problems. Shirley worked with people at her fitness studio and collaborated with researchers across the country to find solutions for these issues. She believed that hunger held the key to resolving these problems, but teaching her clients to recognize and access their hunger was a challenge. As a natural teacher, she developed a wide range of tools to tackle this issue. In 1991, Shirley published her book, "Inner Eating," with the foreword written by Dr. Michael D. Jensen from the Mayo Clinic. She was invited to speak at the National Convention of Compulsive Eating in Denver in 1994. Driven by her passion for solving eating and weight-related problems, she established Innergetics officially that year. Shirley was perplexed by the fact that eating could deplete rather than energize individuals. She believed that the process of eating was fundamentally disordered, and it was her mission to educate the world on this topic.
Innergetics
Innergetics is a transformative process that enables individuals to rediscover the pleasure of eating and movement while inhabiting a body they love. Shirley's approach has always been to work with clients on a one-on-one basis, as she believes that her process holds the key to
resolving food and weight-related issues. Innergetics provides a pathway to uncover one's own eating boundaries; hunger and taste. Infants are born with a natural ability to recognize when to start and stop eating, as well as more than 10,000 taste buds that guide their nutritional choices. She shares "We were all infants at one point, and therefore, possess these innate boundaries that we have simply forgotten how to recognize." The Innergetics process aims to help clients re-establish these boundaries. This year, for the first time, the course is being offered online, allowing individuals to learn the basics and work with a coach if they require further assistance. Shirley plans to introduce a coach-driven course with one-on-one accountability for those who desire more interaction in the near future.
Stepping into the Wellness and Fitness Services Industry
During her tenure as a physical education and health teacher, Shirley observed the pervasive anxiety surrounding eating and weight. She found this to be a futile use of energy. While she had never struggled with excessive weight, she longed for the peace of mind that came with not worrying about her size and being able to wear her clothes confidently year after year. This was when she realized that infants instinctively know when to start and stop eating, without concerning themselves with diaper size or nutrition. They are eager to move forward with their day. Shirley was puzzled as to why this natural ability to recognize when to start and stop eating had disappeared with age. She was determined to unravel this mystery, which motivated her to pursue a career in the health industry.
Following Exemplary Leadership
For the majority of her career, Shirley relied solely on word-of-mouth marketing to promote her work. She believed that because her process was distinctive, it was essential for individuals to witness and interact with people who had experienced positive outcomes. Until she could educate a larger audience, she saw no means of marketing her material. However, creating an online course seemed like the perfect approach to reaching the masses. Shirley was fortunate to collaborate with Course Creek professionals, who instructed her on how to launch her course online. Furthermore, she now has a team available to assist with marketing efforts. As a teacher by nature, Shirley chose to use LearnWorlds as her platform for launching the course. Since choice is the foundation of her process, it is crucial that individuals elect to learn it. Therefore, she leads by example and connects them with individuals who have successfully restored their eating patterns.
Focus on What You Do Best
Shirley firmly believes in focusing on one's strengths and believing in what one does. She acknowledges that she is not an expert in marketing and technical aspects of publishing her material. As a teacher and consultant on eating and weight issues, she needs help to get her material out into the world. When she published her book, the publisher's CEO advised her to focus on what she does best and leave the rest to the experts. The CEO emphasized that it is impossible to know how to do everything and that seeking help in areas where one lacks skills is necessary. Shirley believes that experts work in all fields, and it is essential to ask for help in areas where one lacks skills to ensure the best possible outcome.
Adapting New Digital Ways
Shirley's book was published without the use of a computer, but now technology has transformed the way things work. Despite the challenges of keeping up with social media and other forms of communication, technology has enabled her to reach a wider audience. She received valuable advice from the CEO of her publishing company to seek help with skills that are lacking, which led her to become a student in various areas of the computer world. She has had excellent teachers who have patiently guided her and helped her become proficient in these skills. As a teacher herself, she understands the importance of being clear and concise when imparting knowledge. Shirley provides her clients with the necessary tools and helps them understand how to re-establish their own eating boundaries. The key obstacle was recognizing the need to stay current with technology in order to disseminate her approach to the world.
Filling the Gap
After publishing her book, Shirley realized that her clients required more tools to succeed in their journey. She had initially thought that her book would provide the necessary tools for individuals to move forward independently, but she soon discovered that working one-on-one with clients and creating tools on the spot was more effective. Shirley initially considered writing another book to include these additional tools, but as society evolved, she recognized the potential of creating an online course to reach clients worldwide.
Despite these changes, Shirley remained committed to maintaining the integrity of her process and avoiding becoming bogged down by any particular system. She did not prescribe diets or weigh her clients, instead relying on her intuitive approach to create tools that guided clients towards finding their own internal boundaries for eating. Shirley knew that in order to expand her reach, she would need to train more coaches. However, she could not do so until she had developed a course that explained her approach in detail, ensuring that the coaches themselves fully embodied the principles of her method. This process took time, but Shirley understood that it was necessary to ensure the success of her clients and the integrity of her approach.
About Future Endeavors
Shirley firmly believes that her process is the solution to all eating and weight issues as it addresses the root cause of the problem. She believes that individuals must reconnect with their internal eating boundaries to achieve true freedom from these issues. Shirley believes that everyone possesses these boundaries, but they have simply stopped listening to them. Her goal is to guide individuals back to their natural eating boundaries, allowing them to live their lives and use food solely for physical energy.
Furthermore, Shirley asserts that extra storage (fat) was intended for the purpose of famine, which is not a concern in modern society. Eating is solely for the purpose of providing energy and enjoying the taste of food while living in a body that one loves and listening to messages from the gut-brain.
Shirley envisions a world where individuals can redirect the time and energy they spend analysing their eating habits, obsessing over their weight, and restricting their food intake towards living their best lives. By removing anxiety about food and weight issues, Shirley believes that her process can help millions of people worldwide achieve a better quality of life.