TIM MADDEN: Propelling High Achievers to Unprecedented Career Growth through Executive Career Upgrades
The 10 Most Influential CEO to watch in 2023.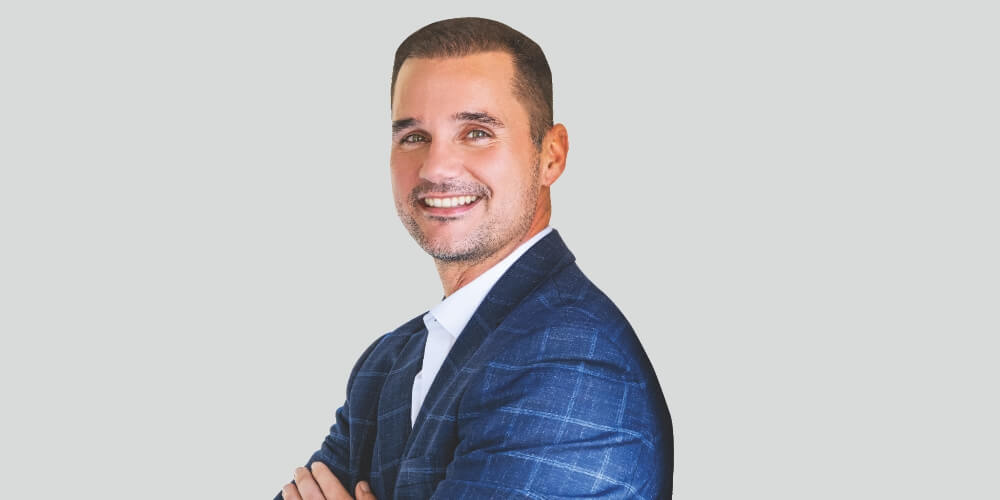 With an unmatched background in the executive placement industry, Tim Madden emerges as the co-owner and driving force behind Executive Career Upgrades, a renowned company that propels high achievers towards accelerated career growth. Having honed his skills at the world's largest Fortune 500 executive placement firm, Tim boasts an impressive track record of placing and assisting over 8,000 individuals. Not stopping there, he has spearheaded teams that delivered exceptional staffing and recruitment services, amounting to a staggering $50 million in revenue since 2013. Prior to these achievements, Tim distinguished himself as a top-tier recruiter for the military in 2011.
Tim's illustrious journey in executive placement, coupled with his unwavering commitment to excellence, has paved the way for his current role as CEO of Executive Career Upgrades. Leveraging his comprehensive education and rich experience, he has cultivated an unparalleled understanding of the industry's intricacies, positioning himself as an authority in the field. Through his relentless efforts, Tim has forged connections with CEOs and senior executives from leading companies across diverse sectors, garnering invaluable insights into their unique needs and challenges. Equipped with the indispensable tools and strategies required to thrive at the executive level, Tim now brings his unrivaled expertise to Executive Career Upgrades, revolutionizing the way high achievers approach their professional trajectories.
Leadership at Executive Career Upgrades
According to Tim, the vision for Executive Career Upgrades has evolved since its inception, now aiming to support the growth of corporate leaders in a post-pandemic world. The company's primary focus is to facilitate career expansion by fostering collaboration, leveraging technology, and striving for peak performance. With a goal to become a beacon of hope for the corporate world, Executive Career Upgrades aims to provide abundant growth opportunities while transforming the flawed corporate culture.
As the CEO, Tim's leadership style is characterized by several key qualities. Transparency is a fundamental principle within the organization, promoting trust and openness among team members. Tim seeks to inspire corporate leaders to continuously grow and develop, serving as a guiding force for their personal and professional journeys. Embracing innovation, Executive Career Upgrades pioneers the use of technology in corporate America, harnessing data-driven insights to make informed decisions.
Social responsibility is another core aspect of Tim's leadership approach. The company actively engages with the community and recognizes the importance of nurturing interpersonal relationships. By being involved in meaningful initiatives, Executive Career Upgrades ensures that it contributes positively to society.
Tim and the team remain committed to their targets and the goals of their clients. With unwavering dedication, they strive to deliver exceptional results and create lasting impact. Additionally, Tim acts as a passionate advocate, lending his voice to corporate leaders affected by a broken corporate culture, working towards positive change and improvement.
Through his transparent, inspirational, innovative, socially responsible, committed, and advocacy-driven leadership style, Tim guides Executive Career Upgrades towards its vision of empowering corporate leaders and revolutionizing the corporate landscape.
Journey to Success
Tim's motivation for starting Executive Career Upgrades originated from the realization that most resumes fail to effectively highlight a candidate's true skills and achievements. Professionals often lack clarity in their career direction and settle for mediocrity, resulting in unsatisfactory job performance. Tim aimed to tackle these challenges by assisting high achievers in securing multiple 6-figure jobs through mindset development, building confidence, and offering essential tools and guidance.
Under Tim's capable leadership, Executive Career Upgrades has reached remarkable milestones, assisting thousands of high achievers in securing multiple 6-figure jobs. The company has gained a reputation for its expertise in providing valuable career guidance and crafting impactful resumes that effectively showcase individuals' true abilities and accomplishments. By placing a strong emphasis on mindset development and confidence-building, Executive Career Upgrades has played a significant role in the success and fulfillment of its clients, both in their professional careers and personal lives.
This year, Executive Career Upgrades is set to achieve another notable milestone by being recognized on the prestigious Inc. 5000 list, which honors the fastest-growing companies in America. This achievement further solidifies the company's position as a leader in its industry and highlights its dedication to continuous growth and excellence.
Despite the successes, Executive Career Upgrades has encountered challenges along its journey. One prominent challenge lies in addressing the prevailing confusion that many professionals face when it comes to their career paths. To tackle this issue head-on, the company offers personalized coaching and guidance, helping individuals gain clarity and develop a clear career strategy aligned with their goals and aspirations. Additionally, Executive Career Upgrades diligently stays updated with industry trends and developments, ensuring that its services remain relevant and effective in a rapidly evolving corporate landscape.
Through Tim's visionary leadership, Executive Career Upgrades has overcome challenges and made a profound impact on the lives of its clients. By providing tailored coaching, promoting clarity and guidance, and staying ahead of industry trends, the company continues to empower professionals, enabling them to unlock their full potential and thrive in their chosen careers.
Staying Ahead of the Curve
To stay updated with the latest trends and developments in the career development industry, Tim relies on various resources and strategies. These include networking with industry professionals, attending conferences and seminars, reading industry publications, and leveraging online platforms and forums dedicated to career development. This dedication to staying updated ensures that Executive Career Upgrades can consistently provide clients with the most relevant and effective strategies to navigate their professional journeys successfully.
Commitment to Empowerment and Growth
In the ever-evolving landscape of the job market, Tim discerns a set of crucial skills and qualities that professionals must possess to achieve success. Among these are adaptability, resilience, a commitment to continuous learning, effective communication, adept problem-solving abilities, and strong leadership capabilities. Understanding the significance of these attributes, Executive Career Upgrades takes it upon themselves to address these needs head-on.
At Executive Career Upgrades, their focus lies in providing comprehensive coaching and guidance to professionals seeking to enhance their skill set. Through their tailored services, they assist individuals in cultivating a growth mindset, refining their communication prowess, and honing their problem-solving and leadership competencies. By equipping clients with these essential tools, Executive Career Upgrades aims to empower them to navigate the ever-changing job market with confidence and agility.
Recognizing the dynamic nature of the professional landscape, Executive Career Upgrades is committed to supporting individuals in acquiring the necessary skills and qualities to not only survive but thrive. With their strategic coaching and guidance, professionals can stay ahead of the curve, adapt to new challenges, and seize opportunities for growth and advancement in their careers.
Charting a Path of Growth and Collaboration
As Tim looks towards the future of Executive Career Upgrades, he envisions a path of growth and expansion. The plans include broadening the scope of services offered and establishing strategic partnerships. The primary objective is to meet the ever-changing requirements of high achievers as they navigate their career progression. Tim aims to introduce fresh offerings that cater to their evolving needs, ensuring that Executive Career Upgrades remains at the forefront of the industry.
To accomplish this, Tim recognizes the value of forming strategic alliances. By joining forces with other prominent leaders in the field, Executive Career Upgrades can tap into their wealth of expertise and collaborate on delivering comprehensive and impactful solutions. These partnerships will enable the company to provide clients with a more holistic approach, combining the strengths and knowledge of multiple industry experts.
With a focus on innovation and collaboration, Tim's vision for the future of Executive Career Upgrades is one of continued growth and success. By expanding services and forging strategic partnerships, the company is poised to thrive and meet the ever-evolving needs of high achievers on their career advancement journey.
Specialization and Authenticity
For those aspiring entrepreneurs seeking to embark on their own career development or coaching venture, Tim's guidance revolves around two essential elements: specialization and authenticity. He advises them to narrow their focus on a specific niche, where they can offer distinct value and stand out amidst competitors. By cultivating expertise in that particular domain, they can establish themselves as respected authorities in the field. Moreover, Tim emphasizes the importance of maintaining authenticity in their approach, genuinely caring about their clients' success. Building trust, delivering tangible results, and consistently surpassing expectations are crucial steps to take. By combining the power of specialization and authenticity, these entrepreneurs can lay a solid foundation for their business, paving the way for long-term success.
Website: https://execupgrades.com/