Incode Technologies: Globally Revolutionizing Security, User Experience, and Regulation for Identity Verification and Authentication
The Most Trusted IAM Solution Providers for the Year, 2022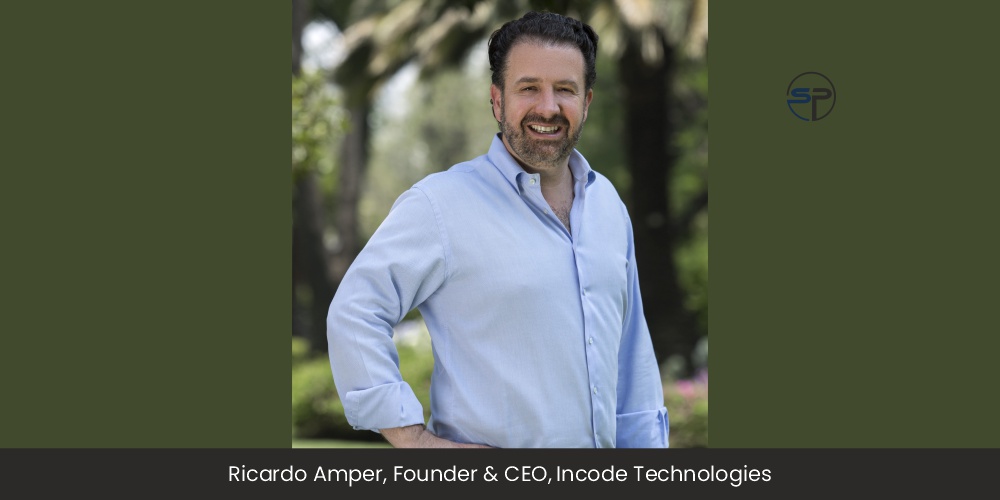 Over the past several years, there have been an unprecedented number of worldwide data breaches. Due to the rise in identity theft and account takeovers caused by this, organizations now require a trustworthy method of verifying that a person is who they claim to be. Incode Technologies is the leading provider of world-class identity solutions that is reinventing the way humans authenticate and verify their identity to power a world of digital trust.
Incode was developed as a consumer app in San Francisco in 2015 that used face recognition to automatically share all of a person's old images with the individuals who were in them. In order to do this, Incode had to develop the world's first facial recognition engine that could run on the mobile device itself, instead of on a server. Incode had to make sure that false positives were exceedingly low in order to prevent the wrong photo from being sent to the wrong person. This was in addition to the technical barrier of running Machine Learning on a mobile device.
Due to this, Incode created an incredibly accurate, NIST measured facial recognition engine that quickly rose to become one of the top biometric engines in the world, according to the U.S. government.
Soon after the consumer product became available, several significant financial institutions and governments approached Incode's CEO and founder, Ricardo Amper, to see if Incode's technology could be used to identify consumers when they opted-in to a service. He realized the company was onto something important.
Incode quickly turned its focus to creating a single platform that could meet all the identity requirements for big businesses and governments. The company spent the following several years working on technology with some of the biggest companies in the world, leading to innovations like the first passive liveness detection confirmed by iBeta lab and, ultimately, a single orchestration platform with over 50 modules that aid businesses in gaining the trust of their clients.
Best Secure Identity Services
By utilizing cutting-edge Artificial Intelligence (AI) and Machine Learning (ML) technologies, Incode creates extremely versatile, fast, and privacy-centric identity solutions that assist the largest banks, financial institutions, governments, retailers, stadiums, and other industries in increasing revenue and reducing fraud while offering users a convenient and exceptional experience.
Innovative identity solutions from Incode are addressing global security concerns and improving human interactions with data, goods, and services—at all levels—by fostering digital trust in the identity ecosystem.
With a set of Incode-developed AI, ML, anti-fraud, and digital onboarding, authentication, and ID verification components, Incode Omni is a fully automated, end-to-end orchestration platform that delivers the highest standards in security, user experience, and regulation. It was created for the next generation of consumers.
The Founder
Ricardo Amper serves as the company's founder and CEO. Incode Technologies was established in 2015 in San Francisco with the goal of changing the digital identity market and the way consumers experience their identification journeys. The Mexican-born Ricardo has a track record as a visionary leader who is results-driven. Incode made a major impact in 2021 when it revealed that its Incode Omni identification technology had helped the company secure a total of $255 million in investment. This incident has elevated the firm to unicorn status, with a $1.25 billion valuation. The National Institute of Standards and Technology (NIST) of the US government has named the firm a leader in enterprise-grade face recognition technology. The company is creating the customer experience of the future while helping businesses to boost conversion rates and lower fraud.
With a love for technology and over 20 years of experience as a serial entrepreneur and company founder in a variety of sectors, Ricardo is a big data developer. He established the social media business La Burbuja Networks in the year 2000. He co-founded Amco Foods three years later, and Grupo Bimbo subsequently bought it (MEXI: BIMBO). He then climbed to the positions of CEO and CTO of Grupo Amco, a distributor of chemical goods. After repositioning and reinvigorating the business by developing proprietary big data and machine learning systems, he sold the business to Brenntag (IBIS: BNR).
Ricardo currently lives in San Francisco, from where he continues implementing Incode's vision of One Identity Everywhere to facilitate people's access to services, contribute to reducing inequalities within societies, and provide freedom, and opportunities for growth while preserving the fundamental right for users to control their identity information.
Steps to Resolving Challenges
Any software implementation, including an implementation of the revolutionary ID platform – Incode Omni, should start with gathering client requirements. To guarantee that the product is set to match the customer's unique demands, Incode representatives work closely with customers. For instance, the customer and Incode collaborate to identify the modules and procedures required for the implementation. The platform consists of over 50 different modules that the customer can put together to create specific user workflows. The following stages might make up a very basic workflow for client identification verification:
Capture the applicant's face (biometrics).
Capture the applicant's government-issued identity card.
Confirm that the face is a live face (passive liveness detection).
Confirm that the captured face matches the face on the identity card.
Grant access to the applicant if all data matches.
While this simple workflow may satisfy some customers, others may need more complex identity verification workflows, including
electronic Know Your Customer (eKYC) checks.
measurement of risk associated with the applicant's data (was the applicant's phone number established in the last week?)
checks against databases such as driver's license databases.
non-repudiation documentation steps such as video capture of the applicant's onboarding session.
rule-based conditional logic in which applicants perform or bypass certain steps based upon previous results in the workflow.
Customers must also deal with the authentication of those who have previously undergone verification. Regardless of how straightforward or intricate the customer's particular needs are, Incode makes sure that the deployed solution fulfills them all by outlining them at the beginning. The processes from Incode are simple to use, which makes it possible to quickly put together the necessary solution for the customer.
Look towards The Industry
Over $1 trillion is spent annually on worldwide digital transformation efforts. The experience for end users gaining access to goods and services across every single vertical industry on earth is improved by today's digital identification. Identity is the foundation of digital commerce and the way forward for people, communities, and businesses, regardless of whether you work in fintech, cutting-edge industries like Web3, the gig economy, more traditional businesses like retail, hospitality, and gaming, or highly regulated industries like banking, insurance, health care, and government. There is a great deal of potential to change society and business.
The identity management solution industry must be prepared to collaborate since identity verification and privacy are growing so quickly. The need for innovation and change is being fueled by changing consumer expectations, increasing regulatory complexity, pressure to reduce procedures, escalating data privacy concerns, and other causes. Enterprises must change the way they think if they want to develop effective digital engagement strategies and become digital businesses. Knowing your customer's journey and having the ability to tailor the user experience across channels are essential components of the last one. Choosing the appropriate technology partner might be crucial. Organizations may implement effective omnichannel strategies while simplifying operations and guaranteeing regulatory compliance with the use of a single, unified platform. Here, Incode can be useful. Its omnichannel, privacy-centric identity solution, Incode Omni, brings authentication, digital and physical onboarding, and ID verification under one platform in an easy-to-integrate, modular way. Built for the next generation of consumers, the solution is used across the entire customer experience, including onboarding, login and password recovery.
A View towards Industry
The primary responsibility of Incode, a global leader in providing world-class identity solutions that enable omnichannel experiences for organizations, is to foster more trust among consumers, businesses, and governments. By creating trusted identity solutions, Incode eliminates cumbersome identification experiences, closes privacy gaps, and replaces technology that is vulnerable.
Incode works on assembling a competent, diversified, and goal-crushing workforce to support its expansion ambitions, having a significant influence on the development of digital identification.
Incode approaches diversity and equality in the workplace in a transformational manner. To develop and fulfill its purpose of providing superior customer service, the company fosters an open atmosphere where diversity is embraced. Women's advancement in leadership positions is a top priority for Incode. The company demonstrates the importance of inclusion and diversity in the identity industry by serving as a Silver Sponsor of Women in Identity, a non-profit organization. As an award-winning tech scale-up, Incode intends to empower the subsequent generation of female leaders by being the employer of choice for outstanding, diverse talent.
Today, the company is proud to have Incoders in more than 15 markets around the world, including the United States, Mexico, Argentina, Colombia, Serbia, the UK, France, the Netherlands, Spain, the United Arab Emirates, Uruguay, and Singapore.
The Long-Term Vision
At Incode, we believe the future of identity is one trusted digital identity used by everyone. This becomes the single source of identification across every experience, both personal and business. It's a vision of identity where friction-filled processes like passwords, PIN codes, and two-factor authentication are made obsolete – creating a world that takes full advantage of innovative digital technologies to elevate human interactions at all levels.
With its mission to democratize access to resources and critical services, Incode will stand at the center of this future, powering digital trust with a single identity layer that is pervasive, yet fully transparent, to a user's day-to-day interactions.
As the next-generation leader in digital identity, Incode is committed to creating an identity framework that validates you are who you say you are – established around trust, privacy, and data security.
Website: www.incode.com